Celebrate the World Juniors at The Cabin in Victoria
---
While the 14 games played at the Save-On-Foods Memorial Centre will display world-class hockey, the mission to #REPRESENT Victoria as a world-class city goes through The Cabin at the Victoria Curling Club.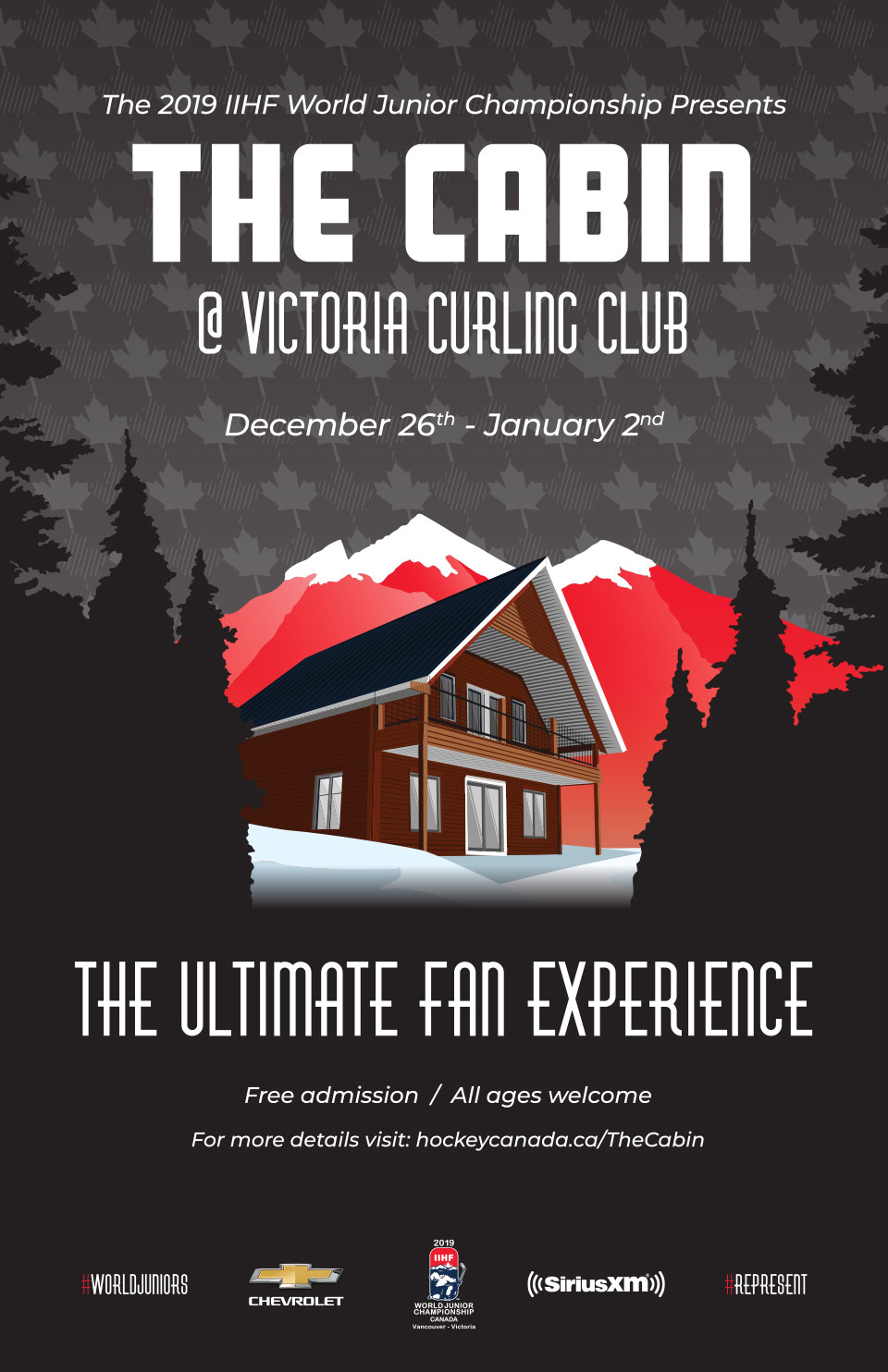 The go-to spot for pre- and post-game festivities, Team Canada game viewing parties and late-night entertainment (with help from official music provider SiriusXM Canada), The Cabin is free to fans of all ages who want to be part of Canada's holiday tradition.
In addition, as part of Hockey Canada's partnership with Chevrolet, the Good Deeds Cup is coming to The Cabin. Fans are invited to take part in hitting targets for charity, and are encouraged to recommend their local Peewee hockey teams by writing a good deed idea on pucks.
More information, including live music performances and food vendors, will be announced closer to Boxing Day.
The Cabin's Hours of Operation
Wed. Dec. 26: 2 p.m.-1 a.m.
Thurs. Dec. 27: 2 p.m.-1 a.m.
Fri. Dec. 28: 5 p.m.-1 a.m.
Sat. Dec. 29: 2 p.m.-1 a.m.
Sun. Dec. 30: 5 p.m.-1 a.m.
Mon. Dec. 31: 2 p.m.-1 a.m.
Wed. Jan. 2: 12 p.m.-1 a.m.