Pond to Podium Development Series
---
The Pond to Podium Development Series, provides coaches, players, officials and parents directly with resources from athletes, coaches and staff from Canada's men's, women's and para hockey teams.
During the 2020-21 and 2021-22 seasons, Pond to Podium reached audiences both virtually and in-person through athlete panels, coach training, live webinars and more, all with the aim of providing practical expertise and behind-the-scenes content to assist players and coaches in all levels of hockey in reaching the top of their own personal podiums.
For more Pond to Podium content, download the Hockey Canada Network, which provides access to behind-the-scenes videos, interviews, on-ice drills and informational resources from Canada's national teams.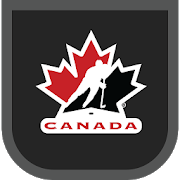 Visit HockeyCanadaNetwork.com and use the promo code POND2PODIUM to receive 50% off the cost of a premium subscription today!