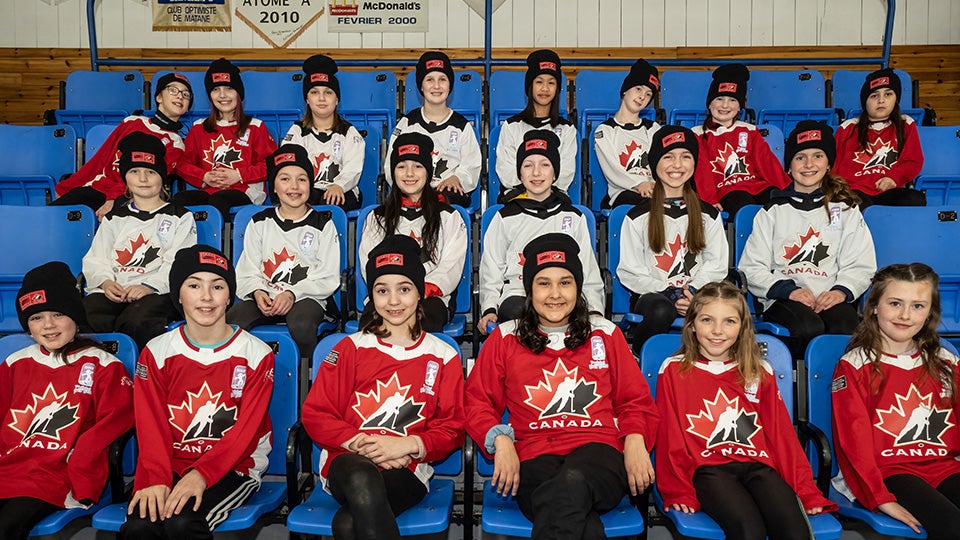 Celebrating girls in hockey with one game around the world.
The IIHF Global Girls' Game originated in 2015, a unique event that was created to unite the hockey community by having players from around the globe all playing in the same game.
The 2023 edition of the Global Girls' Game will be played Feb. 18-19, 2023.
The Canadian leg of the game has operated in various formats in years past, with only one Member chosen to host the event on behalf of the country.
This season, Hockey Canada is committed to working with all Members to create unity from coast to coast to coast. The 2023 event will highlight and empower girls playing hockey, with representation from every Member across the country competing on the same teams, in the same game on the same day!
Thank you and Congratulations to the over 440 participants of the Canadian 2023 IIHF Global Girls' Game!