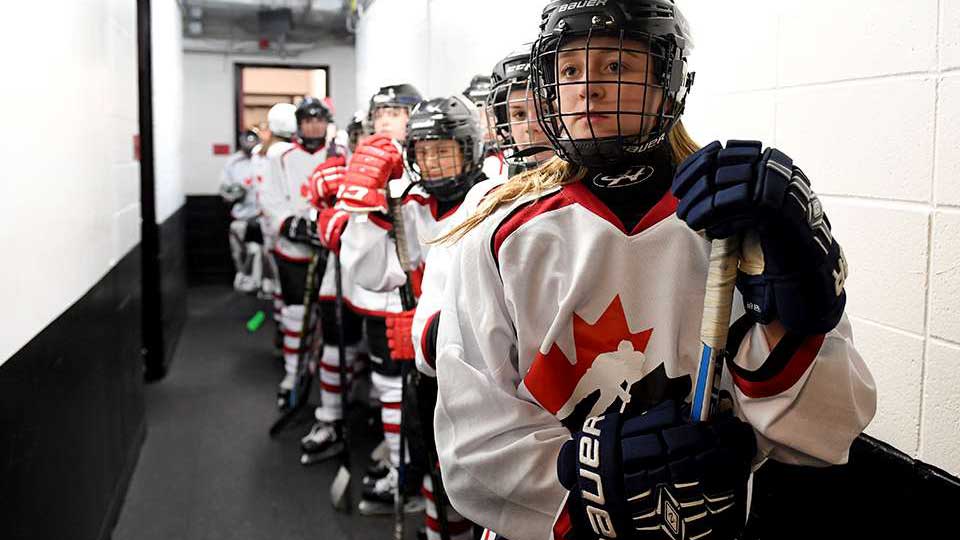 40 countries. 50 hours. ONE game around the world.
The IIHF Global Girls' Game is a celebration connecting countries from all over the world in a single effort to showcase women's hockey. Over two-and-a-half days, 40 countries will host one-hour games in succession.
Each participating country identifies players that will represent Team Blue and Team White. As the game wraps up in one federation, it picks up in the next with the score continuing to grow. As the game surges on, girls from all over the world are united as teammates!
In Canada, the 2020 IIHF Global Girls Game is scheduled for Feb. 8, 2020 in St. John's, N.L. Forty U15 players from across Canada will travel to St. John's for a weekend full of activities including experiencing the unique culture of Newfoundland and Labrador, empowerment activities through sport and the Global Girls' Game itself.
The 2019 game was hosted Feb. 16, 2019 in Calgary, Alta. Find out more here.
Stay tuned to Facebook.com/HockeyCanada, @HockeyCanada and @HC_Women for updates and information leading up to the 2020 IIHF Global Girls' Game.
Follow the Global Girls' Game results from around the world at the official IIHF site