All-Access Blog: Tyler Brennan
The Prince George Cougars goaltender talks about how he is spending his time in quarantine in Texas, and having the opportunity to represent his country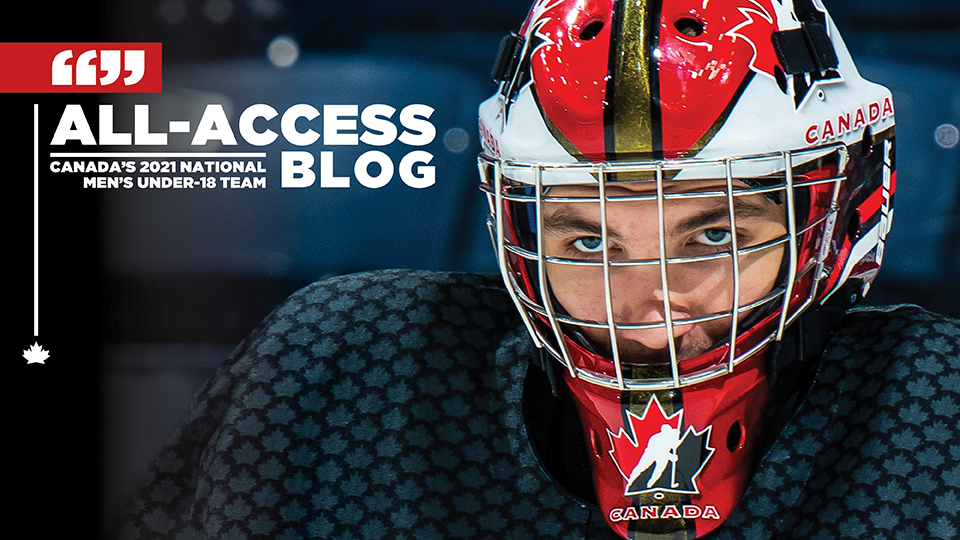 Monday, April 19
On April 17, we flew to Texas.
The excitement running through my body was indescribable. Finally, it was time to travel and meet the coaching staff and players after a short (but long) five-day quarantine back at home. Travel was short but sweet, and now were are back in quarantine in the hotel here in Frisco.
I thought quarantine was going to be long and boring, but it's not. Days are packed full of workouts, meetings and other activities via Zoom. We are spending lots of time learning the new systems our coaches have in place and bringing this group of guys closer together. Most of the players are still in school, including myself, so we have study hall for a few hours a day to work on our classes.
Being quarantined in a hotel is a good time to reflect and better myself as a person; there is a lot of time for me. I've started working on sudoku and crossword puzzles to help pass the time. I believe activities like these are a lot better than sitting on my phone for multiple hours on end. I have also been getting into some good Netflix shows to pass the time. The team is keeping in touch and I think this is a good time to bond with my new teammates before we get into the competition.
I'm super excited to start this journey with our team. We are eager to get playing and win this gold medal. Any time I have the opportunity to wear the Maple Leaf, it is a huge honour and a privilege. The day that Alan Millar called letting me know I would be playing and representing Team Canada – that might be the greatest day of my life. The instant excitement was nothing like I have ever experienced before.
Knowing I have the chance to represent our great country at the IIHF U18 World Championship, along with the dedicated staff and my teammates, has made the journey to this point exciting and I can't wait to see what tomorrow brings.
To everyone, thank you for your continuing tremendous support!
Tyler