Eight days, eight houses, one giant party!
From March 28 to April 4, Victoria Street in downtown Kamloops will welcome the Molson Road to Gold. Eight locations will host country houses, and each house will feature food, drinks, and entertainment built around their country.
Canada House – Kamloops Curling Club
Czech Republic House – Frick and Frack
Finland House – Blue Dining and Lounge at Hotel 540
Japan House – The Noble Pig
Russia House – The Commodore
Sweden House – Carlos O'Bryan's (upstairs)
Switzerland House – Carlos O'Bryan's (downstairs)
United States House – Boston Pizza
Download Rules and Regulations (pdf)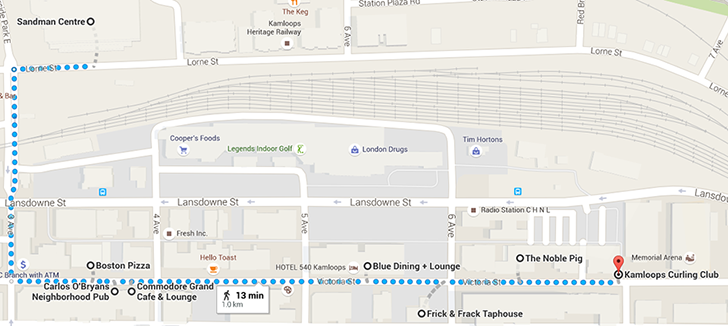 But if you want to travel, you'll need your passport! Head to any of the participating houses and pick up your Molson passport, or get it after games at the Sandman Centre or McArthur Island Sport & Event Centre during the 2016 IIHF Women's World Championship. Collect stamps at all eight locations during the week, and you'll be entered to win a trip for two to the 2017 IIHF World Junior Championship in Montreal and Toronto.
Each night will be capped off by live entertainment at Canada House, including:
Monday, March 28
9 p.m. – Steph Macpherson
9:45 p.m. – Dirty Mountain Band
11 p.m. – Neil Young Tribute
Tuesday, March 29
9 p.m. – Matt Stanley & The Decoys
11 p.m. – David James & Big River (Johnny Cash Tribute)
Wednesday, March 30
9 p.m. – Dave Coalmine Band
11 p.m. – Barracuda (Heart/Pat Benetar Tribute)
Thursday, March 31
9 p.m. – Music Mash-Up: County 103 vs. The River
11 p.m. – Johnny McCuaig Band
Friday, April 1
9 p.m. – Dodie Goldney's Instamatics
11 p.m. – Paisley Groove, with special guest Henry Small
Saturday, April 2
9 p.m. – Ben Klick
11 p.m. – Chris Buck Band