DAY 5 – SATURDAY, DEC. 10
Brody Roybal (F) – United States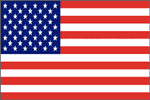 Brody Roybal had been an offensive threat for the United States throughout the 2016 World Sledge Hockey Challenge, and he capped off his week with a three-point performance in his team's win over Canada in the gold medal game. He drew an assist on his team's first goal, which kick-started a five-goal outburst in the second period. After the U.S. took the lead, he built on that momentum with a rocket from the circle that went far-side top corner. And after Canada got within one, replied 39 seconds later with a great rush up the side boards that ended with a short-side goal.
---
DAY 4 – THURSDAY, DEC. 8
Liam Hickey (F) – Canada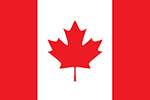 Liam Hickey's speed – and skill – had been on full display through three preliminary round games. In Canada's semifinal win over Norway, it was his scoring ability. Hickey scored his first goal for the national team on a great individual effort. After having one shot saved, he picked up the rebound, cycled the puck down low and wristed his second shot into the back of the net. Later in the game he outraced two defenders down the wing before passing off to linemate Greg Westlake for an easy one-timer.
---
DAY 3 – WEDNESDAY, DEC. 7
Steve Cash (G) – United States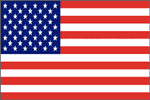 Steve Cash made 16 saves for the United States, holding down the fort as his team defeated Canada 2-1 in overtime to finish off the preliminary round in first place. The goaltender came up big multiple times. In the second period, he stopped Steve Arsenault alone in front with a diving stick save. In the third, he dove to make a chest save on Greg Westlake. A few minutes later he showed quick reflexes in turning aside a redirected shot from Adam Dixon. He then made two big saves early in overtime, the second of which helped send Declan Farmer up the ice for the game-winner.
---
DAY 2 – MONDAY, DEC. 5
Brad Bowden (D) – Canada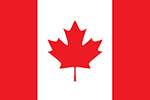 For 17 seasons Brad Bowden played forward for Canada's National Sledge Team; he's the team's second-leading scorer all time. In only his second game as a defenceman, he added another line to the record book. With six points – two goals, four assists – Bowden tied himself and three others for most points in a single game at the World Sledge Hockey Challenge. Both goals showed his instinct for knowing when to drive deep – he scored unmarked from the slot in the first and unmarked from the bottom of the circle in the second. And he showed great vision with cross-ice passes to Ben Delaney and Brian Sholomicki for their goals.
---
DAY 1 – SUNDAY, DEC. 4
Declan Farmer (F) – United States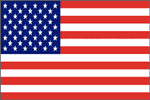 The Americans dominated in their tournament-opening 4-0 win over Korea, and Declan Farmer was in on three of his team's goals. The Tampa, Fla., native helped kick-start his team's offence on the power play, when his cross-ice pass found Nikko Landeros for an easy tap in. With only 22 seconds left in the first period, Farmer created a turnover in the Korean zone while killing a penalty, then drove in and scored. He completed his three-point game with a power play goal in the second period.