About THE CODE
In today's connected world, being a good sport online is as important as being a good sport on the ice.
Hockey Canada and TELUS are committed to #EndBullying, and teamed up to create THE CODE. An extension of the TELUS Wise program, THE CODE is designed specifically for the hockey community. It offers customized, free educational tools, resources and workshops to help hockey fans, players and families safely and respectfully navigate digital spaces.
THE CODE is also a pledge that every player, fan, coach, parent, official, volunteer or administrator can make to be a good digital citizen and a great teammate.

---
Welcome to THE CODE
To the Hockey Canada community,
As our world becomes more and more connected, it's important to recognize the power you hold. When you're on the ice, you're accountable for your actions - but online, people can hide behind their screens and not take full ownership for the things they say.
THE CODE is a commitment to being a good sport both on and off the ice. By signing THE CODE, you're committing to making the rink and the web a positive, friendly place for yourself, your teammates, your parents, your coaches and the entire hockey community. It's open to not just us, the players, but also applies to fans, coaches, parents, guardians, officials, or volunteers.
After signing THE CODE, the Playbook is meant to act as a guide on how you can bring your commitment of good sportsmanship to life both on the ice and online.
Show your commitment to being a good sport by signing THE CODE and use the Playbook as a guide for tools and tips on how to live by it.
Have fun out there!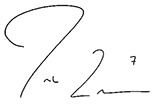 Jordan Eberle