Welcome to the Hockey Canada Community!
---
Great hockey stories about great people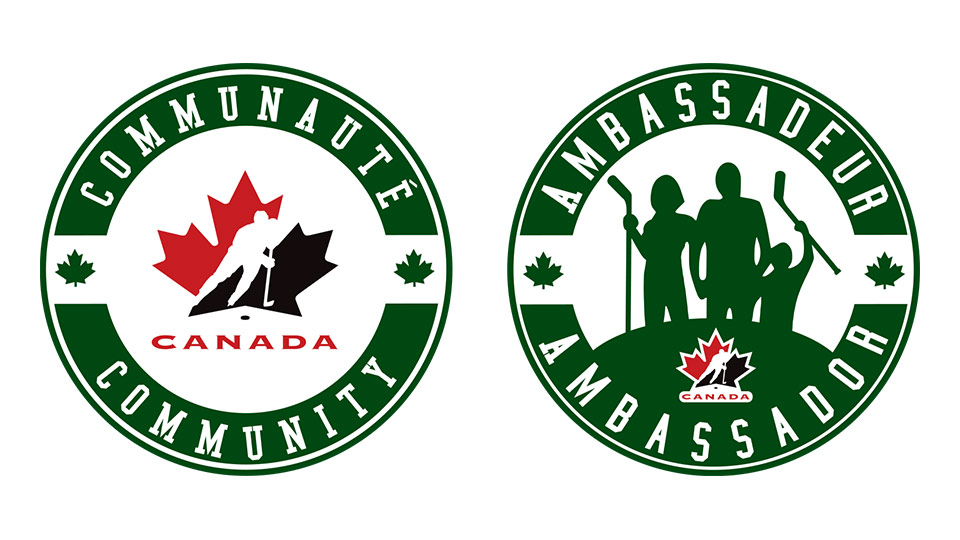 Millions of Canadians from coast to coast to coast are involved in our game, and behind every single one of them is a story. Maybe it's a coach, maybe it's a volunteer, maybe it's the player themselves, or how your community has rallied around the game, but we'll be looking to you to help tell those stories about the passion of the game … how hockey happens in Canada.
Check back every month for 'Tom Talks,' an exclusive video blog with Hockey Canada president and CEO Tom Renney, talking about everything grassroots hockey, and don't miss your chance to nominate hockey leaders in your community for the new Hockey Canada Ambassador program.
Hockey is Canada's game, and we want to celebrate who and what makes it ours!
About Hockey Canada Ambassador
Hockey can't happen without the volunteers who give the time in your community, and the young players with the passion for the game. Hockey Canada wants to share the stories of players overcoming obstacles with the help of hockey, and of volunteers, coaches, and parents dedicating their lives to their community because of the love of the game.
Nominate someone in your community and your story may be featured here. Every month a new Hockey Canada Ambassador will be unveiled, sharing how hockey happens across our country.
About Great Canadians
No sport can help shape a young Canadian into a community leader like hockey can. The national pastime teaches so many life-skills, from team work to responsibility, leadership and hard work, just to name a few.
Hockey Canada wants to highlight 'Great Canadians' – notable people who used their minor hockey experiences to help do great things in their lives away from the rink. Their hockey career may have ended at a young age, but the successes in their life are because of the life-skills hockey has given them.
Stay tuned to see how hockey shaped them, and it what it takes to be successful.
About Tom's Talks
Hockey Canada president and CEO Tom Renney has been in out of hockey rinks his entire life, and still remembers the impact his minor coaches had on not only his career in the game, but his life as well. Every month Tom will be sharing his thoughts on topics ranging from the women's game to coaching, all at a grassroots level.