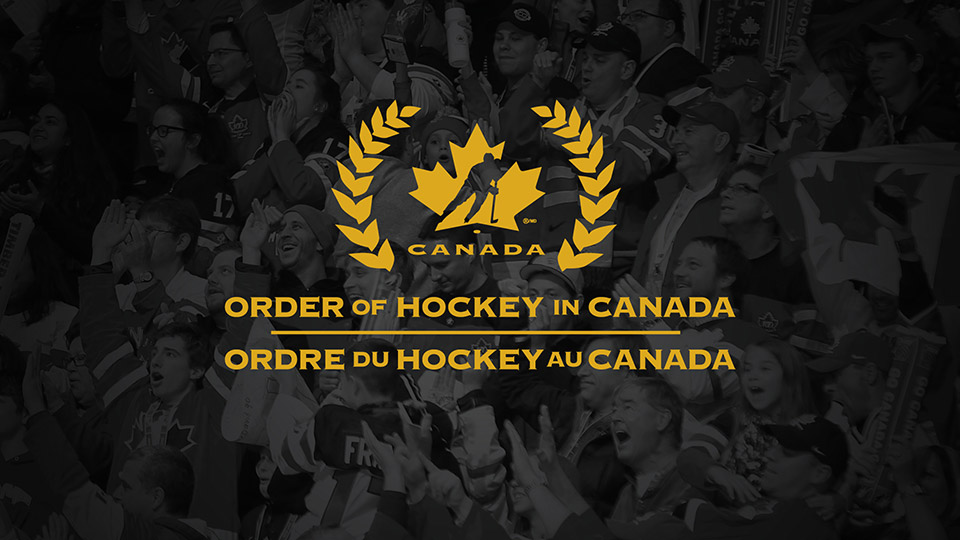 Hockey Canada introduced the Order of Hockey in Canada on April 2, 2012, with the first group of five Distinguished Honourees – Jean Béliveau, Cassie Campbell-Pascall, Wayne Gretzky, Gordie Howe and Gord Renwick – celebrated at the Hockey Canada Foundation gala in June of that year.
Candidates for election as Distinguished Honourees of the Order of Hockey in Canada are chosen 'on the basis of their outstanding contributions or service to the growth and development of the sport of hockey in Canada, which may include players, coaches, officials, administrators, executives, trainers, physicians, inventors or any other person whose role or service in the game is recognized as extraordinary.'
Order of Hockey in Canada Critieria
Candidates are eligible as long as they have concluded their career as an active player or official, if either is applicable, for a minimum of five playing seasons before their election. All other candidates may be either active or inactive at the time of his or her selection. There will be no posthumous appointments to the Order of Hockey in Canada.
Order of Hockey in Canada Selection Process
A selection committee of 12 members is appointed by the Order of Hockey in Canada executive committee, which was established by Hockey Canada. The selection committee members, representing a cross-section of individuals with great and varied experience around the game of hockey in Canada, are selected for a three-year term and can serve for a maximum of nine years. Each committee member can only bring forward one name as an official nomination for consideration annually. A maximum of three recipients will be elected annually, by an affirmative vote of at least 75 per cent.